We all use makeup to enhance our beauty and feel fabulous. If you're going to put the time and effort (and money!) into looking fabulous, make sure it's worth it! Makeup artist Cindy Shobe of Dolce Salon shares three important makeup tips for getting the most out of your products.
Quality brushes: Never underestimate the power of a good makeup brush! Though many products come with applicators, those brushes usually aren't top notch. You're better off tossing the cheapie brushes and putting together your own collection of quality tools. Keep in mind that expensive brushes don't always mean quality! The Sonia Kashuk at Target offers a wildly popular line of brushes starting at just $7! If you do decide on a pricier brand, do you research first. Feedback from friends is huge! Ask your girls which brushes they love.
Once you have the right brushes, cleaning them regularly will help each brush work better and last longer. Plus your brushes harbor bacteria, dirt, and oil, so using a dirty brush spreads those particles all over your clean skin. This can cause breakouts and lousy application of makeup. Yikes! Clean brushes properly (and easily!) following these steps.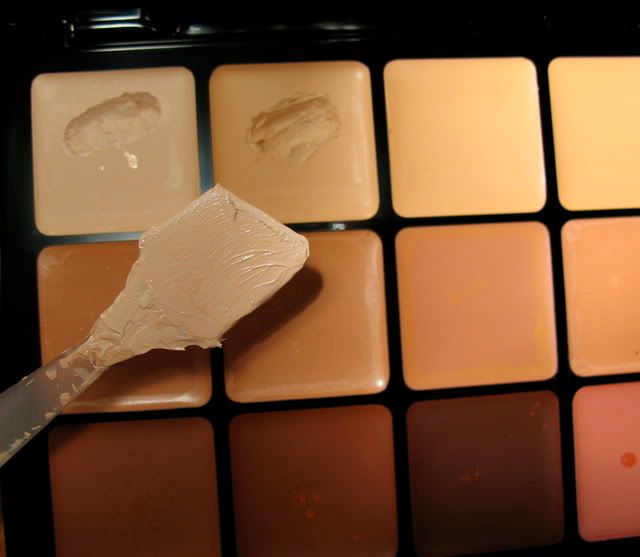 Mix and match: Have you ever heard someone sing the praises of getting clothes tailored to fit your body perfectly? Cindy suggests tailoring your makeup to your skin! You can do this by mixing and matching. Makeup artists often mix two or more foundations to match the shade perfectly to the skin.Throughout the year, your skin tone changes – slightly darker and sunkissed in the summer months to more pale in the wintertime. Consider using two different foundations to reflect the change in tone and mixing the two together to find your perfect match. Have you ever spotted a woman with an awful makeup line separating her chin and her neck? Don't let that be you!
Mixing eyeshadows and blushes are a fun and easy way to create a look that is all your own. Pallets make this easy for us! With shadows, choose shades that make your eye color pop! Playing up your natural features are a sure-fire way to make a gal feel great!
Prime time: Put your best face forward by starting with a clear, even tone. Primer has been a longtime favorite by makeup artists, but the newly popular lines of BB creams offer an less expensive option with equally great coverage. Using a primer or BB cream helps hide pores and minimize redness while creating a base for your foundation and other makeup to stick to. The result? The appearance of flawless skin and added staying power for foundation, blush, and shadow. Yes, please!
What is your fail-proof makeup advice? Will you try any of Cindy's tips? I think you'd be crazy not to!